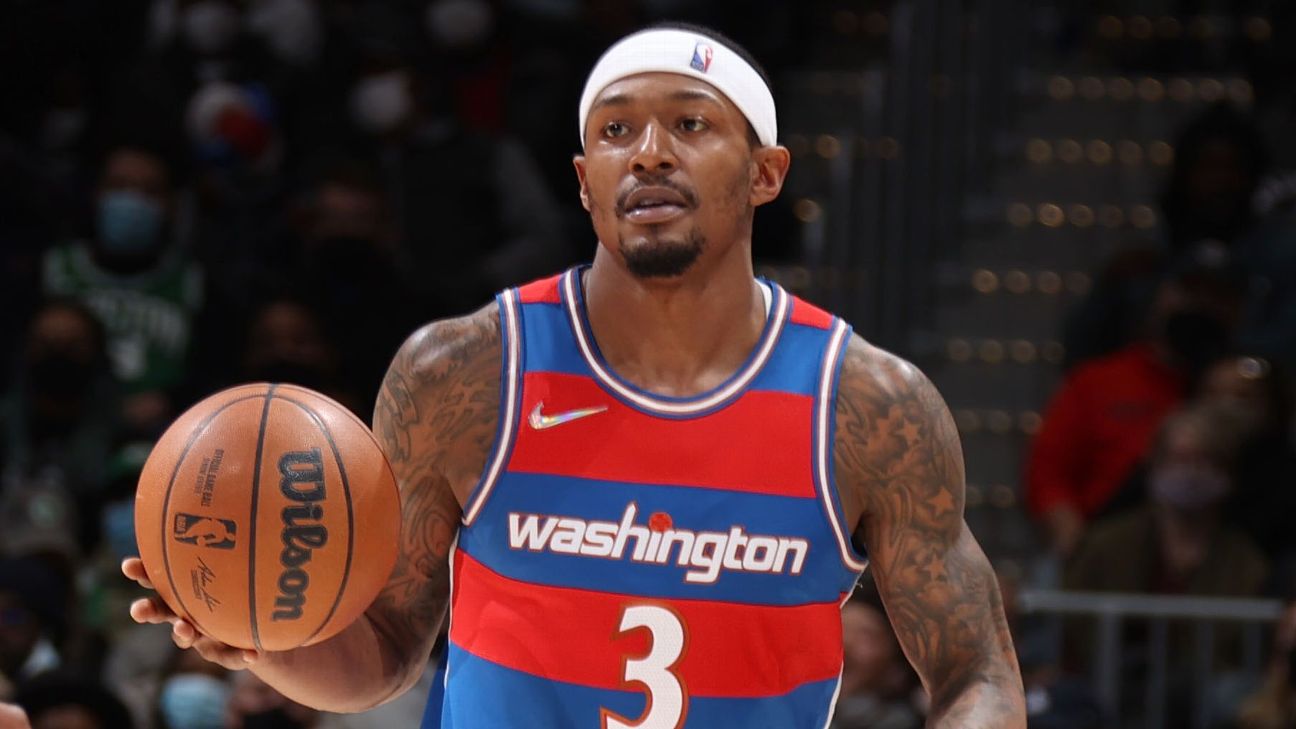 Washington Wizards guard Bradley Beal is under police investigation after a postgame incident with a fan in Orlando, Florida, who claimed to have lost a bet, according to police documents obtained by ESPN.
After a 122-112 road loss to the Orlando Magic last Tuesday at Amway Center, Beal and the Wizards were exiting the court and in the visitors' tunnel, headed to the locker room, when, according to the police report, an unidentified man remarked to Beal, "You made me lose $1,300, you f—."
Beal, according to the report, turned around and walked toward a friend of the man who made the comment and swatted his right hand toward him, knocking the man's hat off and contacting the left side of his head.
Police reviewed video footage of the altercation and heard Beal say this is his job and he takes it seriously, and the man is heard apologizing, implying he did not intend to offend him, according to the report.
The complaint states that "probable cause exists to charge Beal with simple battery" and that charges will be filed with the state attorney's office. No charges had been filed as of Tuesday morning.
"We are aware of the report and in the process of gathering more information," NBA spokesman Mike Bass said in a statement.
"We are aware of the situation regarding Bradley Beal in Orlando but won't have further comment until we've gathered more information," the Wizards said in a statement.
Legal sports betting has spread across the nation over the past five years. Thirty-three states have launched betting markets since 2018, when the U.S. Supreme Court invalidated a federal statute that had restricted regulated sports betting primarily to Nevada for 26 years. Florida does not currently have a legal betting market.