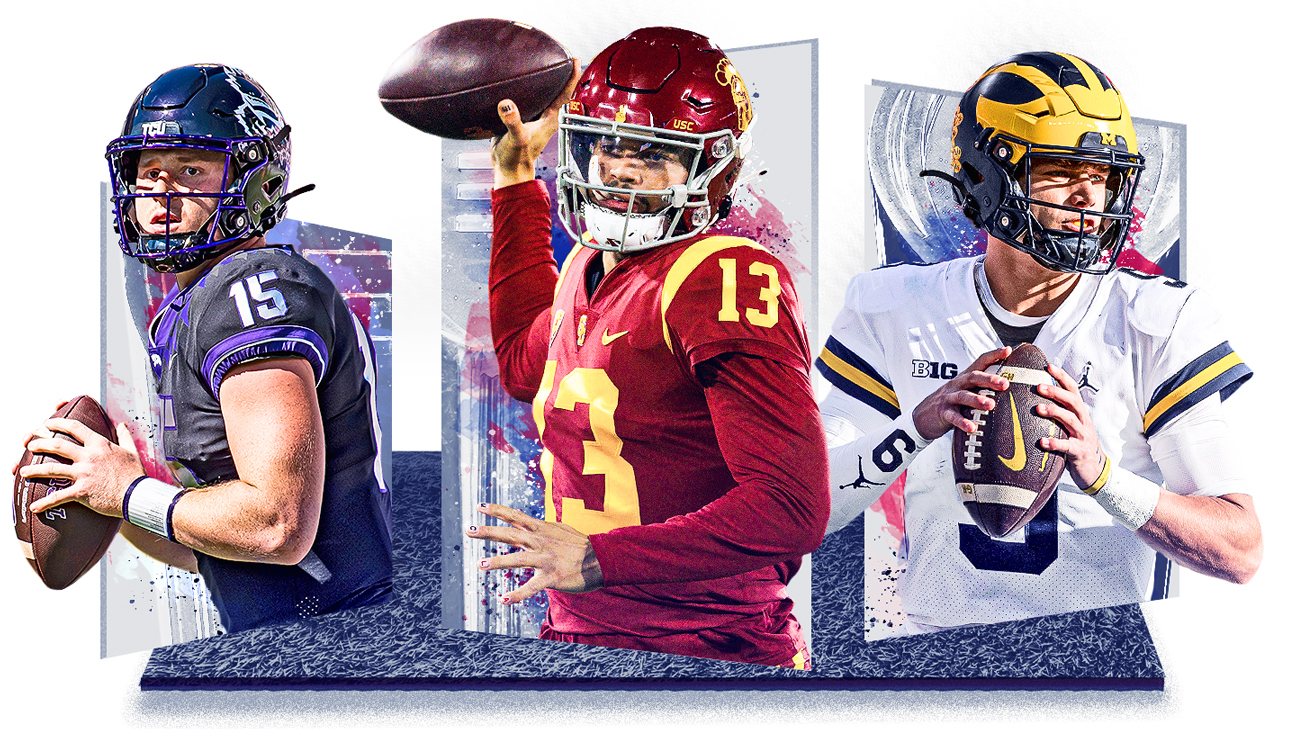 Potential Chaos Points
Ohio State and Alabama are idle during conference championship weekend but are lurking, hoping one
of the big four contenders — Georgia, Michigan, TCU and USC — slip up for a chance at the
CFP.
In 2014, TCU was idle during conference championship weekend and was infamously over
taken by Ohio State. Now that the Big 12 championship game has returned, can the Horned Frogs take
advantage and stay undefeated against a Kansas State team they eked past in October?
After
going 4-8 in 2021, USC, led by coach Lincoln Riley and QB Caleb Williams, is 11-1 and on the cusp of
its first CFP appearance. But can the Trojans beat Utah, the only team to hand them a loss this
season?
What about Michigan? The Wolverines scored four touchdowns of at least 60 yards, but
have shown they can be vulnerable, narrowly beating Illinois and Maryland. Can a veteran Purdue team
upset Jim Harbaugh's squad?
If anyone trips up, the committee will have a decision to make.
How does it view Ohio State, which lost only to a top-three Michigan team? Does Alabama, with two
last-second road losses, both to top-10 teams, by a combined four points, have what it takes to
sneak into the top four?
Until the committee releases its updated rankings on Tuesday, these numbers assume the updated AP poll as the latest committee rankings to better account for the current state.
Your Final Results
Of course, it's the committee decision which teams feel vindicated and which will inevitably call
foul, but this is what Playoff Predictor says the top five could look like if you chose correctly.
Chance it happens
How likely is it you picked all games correctly? Here's Playoff Predictor's take.
Run the numbers again
Sorry this is too unlikely, Try again!
Pick Another Scenario
Editing by Matt Eisenberg
Produced by ESPN Creative Studio: Heather Donahue, Jarret Gabel, Alecia Hamm and Lori
Higginbotham.
ESPN Analytics: Lauren Poe, Matt Morris, Mitchell Wesson