The 2023 NBA playoffs are here, and after the heavyweight teams showed why they're the higher seeds Saturday, the lower seeds struck back Sunday.
In the Eastern Conference, the Philadelphia 76ers and Boston Celtics opened their postseason slates with dominant home wins against the Brooklyn Nets and Atlanta Hawks, respectively, and could end up playing in a short first-round series if their Game 1s were any indication. But don't count out every underdog in the East, as the New York Knicks pulled off a competitive road win against the Cleveland Cavaliers, stealing home-court advantage and shifting the odds in their favor.
Over in the West, the Sacramento Kings gave their fans a long-awaited postseason victory in a 126-123 thriller over the defending champion Golden State Warriors. After a nail-biter to start Game 1, the Kings and Warriors could be in store for an exciting first-round series.
Sunday saw both Los Angeles teams come away with road wins, as the Lakers took care of the Memphis Grizzlies and the Clippers upended the Phoenix Suns. The 1-8 matchups didn't quite go as planned either, as the Minnesota Timberwolves were blown out by the Denver Nuggets, while the Miami Heat upset the Milwaukee Bucks.
And our NBA reporters watched it all. Here are the most important takeaways from each of the eight Game 1s of playoff action.
NBA Playoffs: Schedule, news, highlights, scores, more
Game 1: 76ers 121, Nets 101 | More: Two Sixers in top 25 players in playoffs
Nets expose a concerning flaw in Harden's game
There's a very good chance Sixers star Joel Embiid will be named the NBA's Most Valuable Player in the next couple of weeks, and his matchup against Brooklyn's undersized front line is arguably the biggest advantage any team has in the first round of this year's playoffs.
Despite that, the most important thing to watch in this Nets-76ers series is how James Harden looks going up against Brooklyn's combination of long, rangy perimeter players — a slightly lesser version of what Harden and the 76ers will all but certainly see in the Eastern Conference semifinals against the Boston Celtics.
And on that front, Saturday's Game 1 victory was far from encouraging.
Editor's Picks
2 Related
Yes, Harden had his patented step-back jumper going, hitting five in the first half and finishing with 23 points and 13 assists in Philadelphia's 20-point victory, going 7-for-13 from 3. But it was his 2-point shooting that was especially concerning — and a sign of potential trouble brewing.
Harden finished 1-for-8 on 2-point shots — all of which came in the first half. To make matters worse, he missed all seven of his first-half layup attempts (three of which were blocked) and overall looked a step slower than was necessary attacking the basket against the Nets' good switching defense.
Given Brooklyn's obvious talent disadvantage in this series, it shouldn't keep the 76ers from advancing to the conference semifinals. But to beat their most likely next opponent in the Celtics, it's going to take a lot more from Harden than what he had in Game 1 against the Nets.
— Tim Bontemps
Game 1: Celtics 112, Hawks 99 | More: Trae Young's playoff history
Celtics on not letting up: 'We've got to be better'
As wildly impressive as the Celtics' first-half dominance was in Saturday's Game 1 win, their second-half showing gave coach Joe Mazzulla plenty to nitpick for upcoming film sessions leading into Tuesday's Game 2.
After holding the Hawks to 44 points and an abysmal 33% field goal percentage (16-for-48) in the first half, Boston allowed Atlanta to close the gap a bit in the final 24 minutes.
Ultimately, 30 points — Boston's biggest first-half postseason lead since Game 1 of the 1985 NBA Finals against the Los Angeles Lakers — was too high a hill for the Hawks to overcome in the last two quarters.
But Atlanta did edge the Celtics in rebounds (27-26) in the second half, and the Hawks shot 44% from the field in that time frame, hitting four 3s after sinking just one in the first two quarters.
"To get up 30 and you kind of just relax a little bit, playoffs or not, we know we've got to be better about that," Celtics guard Derrick White said.
"We can't take our foot off the gas and kind of slow down and play a little slower like we did in the second half. But there's a lot of stuff that we can improve on and make adjustments on and get better."
After shooting 60% (27-for-45) in the first half, Boston shot 34.9% (15-for-43) in the second.
"We lost our offensive purpose," Mazzulla said. "This [Hawks] team has played great the entire season. So that's going to happen. It's good that we went through it. We had to do that. And it's important that we learn from it. So for us to be able to get a win and at the same time we know we can play better, is good."
— Coley Harvey
Game 1: Knicks 101, Cavs 97 | More: Brunson in Zach Lowe's All-NBA picks?
Knicks have a big Hart leading them in this series
There's a special kind of player who thrives in Tom Thibodeau's system. They've got to be hard-nosed, tough, resilient — and most importantly — they've got to help the veteran coach win. The New York Knicks are full of "Thibs Guys," but Saturday night's Game 1 cemented another member to the club: Josh Hart.
The veteran guard not only scored 17 points and grabbed 10 rebounds in 33 minutes off the bench, he hit the biggest shot of the night — a 3-pointer with 1:49 left in regulation — which gave the Knicks a 95-93 lead and grabbed the momentum back after it appeared the Cavs might steal the game. The fact he did it just a few minutes after turning his left ankle, in his first career playoff game, underscores Thibodeau singing his praises after a hard-fought victory.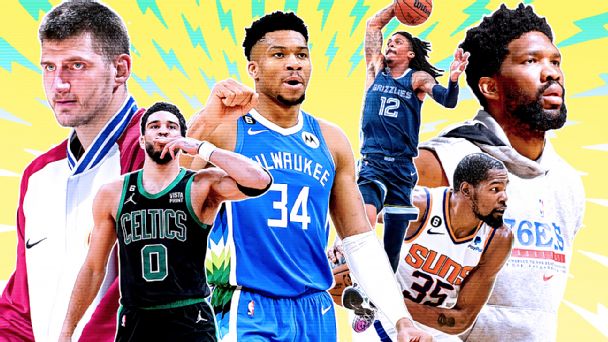 • What you need to know about all 16 teams
• The 25 best players in the 2023 playoffs
• Windhorst: The upside-down West
• Charts that explain this year's playoffs
• Experts' picks | Potential upset rankings
"That's what I love about him," Thibodeau said. "When I say playmaker, I'm not talking about traditional sense of the pass, playmaker is what the game needs. So if you need a big shot, he's going to provide that. If you need a big rebound, he'll provide that. Need a stop defensively, provide that.
"… There's no agenda other than winning with him."
It's no wonder then that as Thibodeau made his way out of Rocket Mortgage FieldHouse late Saturday, he compared Hart to another all-time Thibodeau favorite, in the way that both players are always finding a way to help their teams — Luol Deng.
The former Chicago Bulls player became a respected member of Thibodeau's inner circle. A little scoring, a little defense, a little bit of everything, Deng gave Thibodeau and the Bulls all he had to offer each game. Hart provides that same type of lift for the Knicks.
"Unreal," Knicks guard Jalen Brunson said of Hart's performance. "That's just what he does. It doesn't matter if it's pickup, preseason, playoffs, he plays that way every single time. That's just how he is, how he's wired. He's just big time."
Hart, who walked slowly out of the arena, wearing a T-shirt with a picture of Brunson on a Slam Magazine cover on it, was asked if he felt he was a prototypical Thibs player.
"Yeah, I think so," Hart said. "Just his philosophy, kind of, that's how I play, just hard-nosed on both sides."
— Nick Friedell
Game 1: Kings 126, Warriors 123 | More: Stephen A. Smith on Warriors' run
On the road again for Game 2, Warriors face unfriendly confines
With Sacramento tucked just 87 miles north of San Francisco, there was a widespread assumption Warriors fans would travel in droves to see the opening games of the first-round series against the Kings.
But it was quite the contrary. An estimated 10% of the fans inside Golden 1 Center on Saturday night donned blue and gold. Instead, a sea of white T-shirts that read "Feel the roar" and miniature illuminated purple beams dominated the arena.
Any inch of a possible home court advantage for the Warriors dissipated by tipoff.
One Golden State player told ESPN it was one of the loudest environments he has played in all season and equated it to a college atmosphere.
Another noted how he knew Warriors fans wouldn't have made up the majority of the crowd, but expected more of an even split — especially given how many Warriors fans were at the final regular-season meeting between the two teams a few weeks prior.
"Great atmosphere. A fun atmosphere to play in," Draymond Green said following Game 1. "It's what you expect. This is an organization, in a city that has not seen playoff basketball in 16 years. You expect that atmosphere. It was loud and they were able to feed off the crowd. … But we're used to playing in hostile environments."
The Warriors have struggled on the road this season, going 11-30 away from Chase Center — the third-worst road record in the NBA. It's also the fewest road wins by a defending champion in league history. That being said, Golden State has won at least one road game in a record-breaking 27 consecutive playoff series.
Winning Monday's Game 2 in Sacramento is crucial for the Warriors' hopes of making it to the second round. At this point, they can't count on any sort of advantage some 87 miles away.
— Kendra Andrews
Game 1: Lakers 128, Grizzlies 112 | More: Lakers' chances to win?
Hachimura heats up off the bench — just like he planned
Rui Hachimura keeps ammunition in his phone to combat his new Los Angeles Lakers teammates who doubt him as a dunker.
"Just yesterday or two days ago, the whole team, we got in — not an argument — a conversation about [how] my dunk package is kind of weak," Hachimura said after the Lakers' 128-116 Game 1 win over the Memphis Grizzlies in their first round series Sunday.
Anthony Davis and Austin Reaves took particular glee in giving the fourth-year forward a hard time about his not-so-high flying act.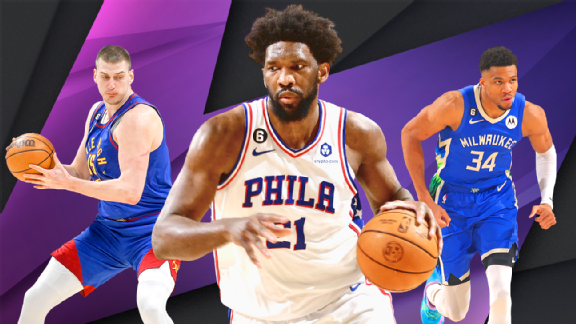 Friday
Celtics at Hawks, 7 p.m.
Cavaliers at Knicks, 8:30 p.m. (ABC)
Nuggets at Wolves, 9:30 p.m.
*All times Eastern
More: Playoff schedule, news, more
"We always mess with Rui," Davis explained. "He has this clip saved on his phone of him dunking on me when he was in Washington. He shows Austin all the time. Actually, it was an offensive foul. He elbowed me in the face. They didn't call it, though."
After Hachimura's spectacular Game 1, scoring 29 points off the bench on 11-for-14 shooting and punctuating his performance by dunking on Defensive Player of the Year finalist Jaren Jackson Jr. in the fourth quarter, he quieted his critics for the night at least.
"He had a great one," Davis admitted.
Hachimura planned it all along.
"I told them, I said, 'Look, this series, I'm going to have one. Just watch,'" Hachimura said of his premeditated slam. "So it happened today.
"They just told me, I got one. So, just the way we've been talking, they told me to be more aggressive. They want me to be aggressive on the offensive side and defensive side. Both sides. So, yeah, that's what I did tonight."
That wasn't the only thing Hachimura had on his agenda going into the series opener. After going 5-for-6 from 3, including a perfect 4-for-4 in the third quarter when the Lakers started to take control, Hachimura said that he and Lakers assistant coach Phil Handy scouted those shots in their series preparation, figuring they would be there for the taking against the Grizzlies' defensive schemes.
"The way they guard me, they're going to be in the paint so I got to be ready to shoot those kind of shots," Hachimura said.
It sounds like the Grizzlies are going to dare him to do it again.
"That was our game plan going in — make him hit shots and he did," Grizzlies guard Desmond Bane said. "Tip your cap. It's probably the best game he's had in his career. It's a seven-game series. Let's see if he can do it again Wednesday."
— Dave McMenamin
Game 1: Heat 130, Bucks 117 | More: Giannis a finalist for MVP
After Antetokounmpo's injury, Bucks down … but not out
Injuries overshadowed the Miami Heat's upset victory in Game 1 of their first-round series against the Milwaukee Bucks, but the Bucks aren't making any excuses for losing the series opener even though star Giannis Antetokounmpo left the game in the second quarter with a lower back contusion.
Especially because the Miami Heat found a way to take a 1-0 lead in the series after losing guard Tyler Herro to a broken right hand.
"They had a guy go down also and they continued to compete and played well," Bucks forward Khris Middleton said after scoring 33 points on 12-of-20 shooting. "Same mindset we tried to have. It sucks when our guys go down and can't return, but we still got a job to do out there."
The Bucks have become all-too-familiar with this situation, falling to 5-7 in Game 1s under coach Mike Budenholzer. The good news for Milwaukee is that the Bucks have won five of their past six series after losing the opening game, according to research by ESPN Stats & Information.
When the Bucks won the NBA championship in 2021, they fell behind 1-0 in each of the last three rounds of their playoff run, including in the Finals, where the Phoenix Suns took a 2-0 lead before Milwaukee ripped off four consecutive wins.
"It's tough to go down 1-0 on your home court, but it's the playoffs, nothing is guaranteed," Middleton said. "We watch film, we realize what we did well, what we need to be better at, make our adjustments. And then come out here and fight.
"It's not a guaranteed win on [Wednesday] for us just because we lost tonight. That team over there has a lot of pride for how they compete. They earned a spot in the playoffs just like we did. We just have to go out there and prove it like they did to us tonight."
— Jamal Collier
Game 1: Clippers 115, Suns 110 | More: Did any experts pick Clips?
Westbrook's remarkable resilience on display
When Russell Westbrook started the fourth quarter in a tied playoff game on the bench Sunday night, it was reasonable to wonder if LA Clippers coach Ty Lue was going to bring him back in.
Westbrook had been woeful offensively to that point, going 3-for-16 — and that raw number didn't even portray how he'd affected the game. Several of his misses triggered fastbreak baskets for the Phoenix Suns.
After Lue pulled Westbrook with four minutes to go in the fourth quarter, the Clippers turned the game around. In the six minutes Westbrook was out — and in fairness, there were several factors including the Suns' woeful bench production and Kawhi Leonard's hot shooting — the Clippers went on an 18-7 run to take the lead.
"He definitely was going back in," Lue said.
NBA on ESPN+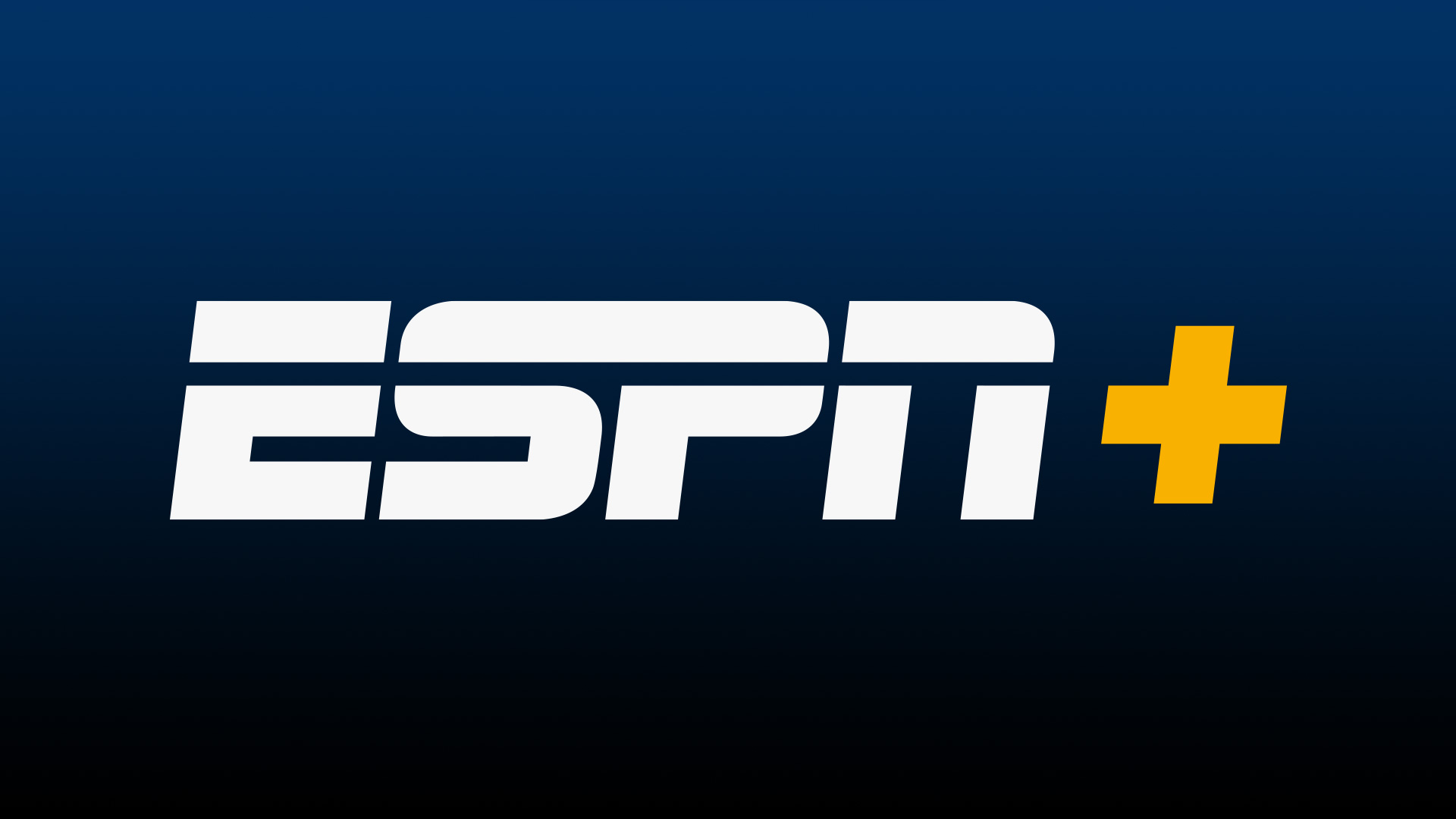 Get access to exclusive original series, premium articles from our NBA insiders, the full 30 for 30 library and more. Sign up now to unlock everything ESPN+ has to offer.
The Clippers bet on Westbrook when they signed him after he became a free agent following the trade deadline. They doubled it when they put him right into the starting lineup. And with the knee injury that has sidelined Paul George, they have relied on him more.
"You never want to penalize a guy for missing shots, but you can penalize a guy for not playing hard when they miss assignments and things like that," Lue said. "If he's making shots, OK great, but everything else he brings with his passing, his defense, his pace, his toughness, things like that, that's what we need from him every night."
Westbrook, in fact, missed three more shots. He had a costly turnover. But his relentless energy and effort no doubt helped the Clippers pull out the 115-110 victory in Game 1 over the Suns. He drew a shooting foul with 17.7 seconds — that he went to the basket hunting a shot was remarkable — and delivered two clutch free throws.
Then, moments later, Westbrook knocked the basketball from Devin Booker's hands and then recovered to bounce it off Booker out of bounds to essentially secure the game. Westbrook had several other hustle plays leading to rebounds down the stretch as well as defensive activity.
He ended with just nine points, but had 11 rebounds, 8 assists, 2 steals and 3 blocks.
"It's important, especially for me, when any time I'm in a position where people just believe in me, and just not as a basketball player but me as a person," Westbrook said. "I just feel it's my duty to be able to bring everything I have, regardless of what happens and lay it on the line."
— Brian Windhorst
Game 1: Nuggets 109, Timberwolves 80 | More: Wolves leaning on Edwards
Nuggets remind us why they're the 1-seed
The Denver Nuggets showed no signs of rust after their week off and easily handled the No. 8 seed Minnesota Timberwolves in the night cap Sunday.
There wasn't one star of the show either. Denver got contributions across the board that kept Minnesota off balance.
Nikola Jokic had 13 points, 14 rebounds and 6 assists before fouling out in the fourth. Jamal Murray — playing in his first playoff game since Sept. 26, 2020 in the bubble — was the leading scorer with 24 points (including 10 in the fourth, after the game was well out of hand). All told, six different Nuggets (all five starters, plus reserve Bruce Brown) had at least 13 points. The week off — coupled with some rest games prior to that to end the regular season — certainly had the Nuggets feeling good.
However, it looked like the Timberwolves' rough week took a toll. The Timberwolves overcame internal strife to beat the New Orleans Pelicans in a winner-takes-the-8-seed game in advance of the play-in last Sunday. They lost a tough game to the Los Angeles Lakers two days later before knocking out the Oklahoma City Thunder on Friday.
The Minnesota offense never seemed comfortable no matter what combination of players were on the floor.
Karl-Anthony Towns missed 10 of his first 12 shots and finished 5-of-15 from the floor, 1-of-7 from 3 and missed both of his free throw attempts. He ended the game with 11 points and 10 rebounds and has now been held under 20 points in seven of his 12 career playoff games. Anthony Edwards had a team-high 18 points but he was 6-of-15 from the floor and 1-of-4 on his 3-point shots.
As a team, Minnesota shot 37% from the floor and was 11-of-36 (30.6%) on 3s. The Wolves even struggled at the line as a team shooting 9-of-16.
If Minnesota can't get its offensive woes figured out, this will be a quick series.
— Andrew Lopez